We need your help as we respond to the urgent needs of people suffering from the destruction of Hurricane Matthew.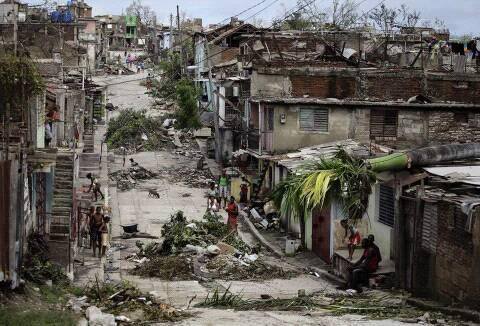 Our schools in Port au Prince suffered damage from flooding and will need repair. Many of our 5,000 students have family in Jeremie, one of the hardest hit areas in Haiti and some of our staff has family members that are missing and feared dead. Fr. Tom, Doug, and HT staff are in Jeremie, mobilized to help those displaced by the storm. We thank everyone who donates to us and we will use every cent to provide food, water, and building materials to the people who are suffering as a result of the hurricane. We are so grateful for all of our donors and your kind and generous concern for the poorest of the poor.
Any help is deeply appreciated. Thank you - Fr. Tom Hagan and Doug Campbell
Is my donation and credit card info secure?
Yes, the security and confidentiality of your information is our highest priority. We will not sell, trade or share your personal information with anyone else, nor send donor mailings on behalf of other organizations, and we will only share personal information if you have given us specific permission to do so.
Is my donation tax deductible?
Yes, we are a 501(c)(3) public charity recognized by the IRS. Your donation is tax-deductible to the fullest extent permissible by law.
How do I know that my donation was made successfully?
You will receive an emailed receipt immediately after your donation is submitted and your credit card is processed. Your donation will also show up on your bank or card statement within 1-3 business days.
Do I get a receipt?
Yes, a receipt is sent to your email inbox once your donation is processed. Please be sure to keep a copy of your receipt for tax purposes. If you select a recurring donation, you will be sent an individual receipt each period when your donation is processed.
Is my donation private?
We will not share or sell a donor's personal information with anyone else, nor send donor mailings on behalf of other organizations.